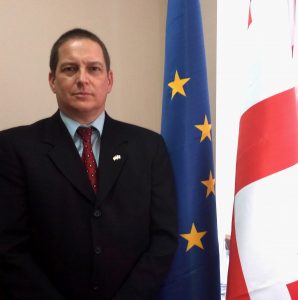 Pursue of Georgian society towards Europe has encouraged interest to European culture and languages.
The educational system of Georgia is directed towards implementing the Bolognese reform to ensure its place in the unified European educational system.
Teaching the foreign languages has been of a high importantance in Georgia, as it is a country of multilingual and multicultural roots and traditions.
Georgia is historically a country of a multinational, diverse cultural heritage. Knowing multiple languages leads to a social multilingualism, which is a prerequisite of a strong cooperation between the nations.
Teaching of at least two EU langauges in any given educational institution is promoted by the EU member state organzations. Multilingualism contributes to the social, economic and cultural integration that leads to promoting peace and tolerance among nations .
Widely spread multinationalizm is a challenge to Georgia. Therefore, our mission is to promote teaching foreign languages. Knowlege of foreign languages will be a significant contributor to the success of the youth. It will help them stand out among their peers within and outside Georgia.
Our goal is to promote interest towards foreign languages, strengthen cooperation between Georgian and European educational institutions, to help students continue studies at the universities in Europe, implement joint projects with the foreign partners therefore contribute to integaration of Georgia into the European community.
Professor
Harald Christian Hornung